COMPUTER REPAIRS SHOP DUBAI
Best Computer Repairs Shop in Jebel Ali, Dubai 
We provide expert and affordable computer repairs at our shop. Our services include,  computer hardware repairs and computer software repairs.
We repair all computer brands and models, new and old computers. Our services not only cover repairs of computers, but we also upgrade computer hardware and software. Furthermore, we provide a high level of friendly and professional services at competitive rates. 
Whether you need help with laptop repair, virus removal, screen replacement, operating system issues, or setting up your wireless network—we can help.
We don't want you to have any unpleasant surprises, so we offer flat rates for all of our computer services.
 Schedule your Mac or PC repair Today!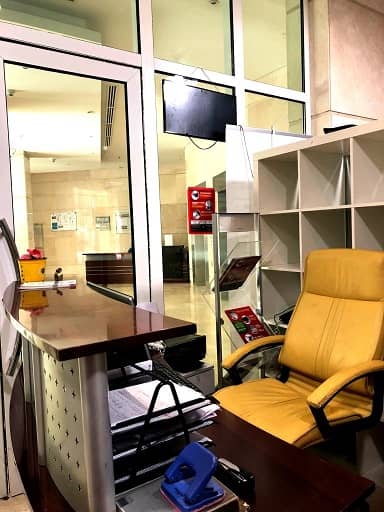 Computer Repairs Services Offered At Our Shop
Quick, cheap, and reliable Computer services to meet all your computer repairs needs in Dubai
Computer Hardware Repairs in Dubai
Motherboard Repairs
Keyboard Replacement
Laptop Screen Replacement
Laptop Battery Replacement
Power Supply Repairs


Software Installation
Operating System Installation
Operating System Repairs
Software Repairs
Software Updates


Computer Upgrades in Dubai
Software Upgrade
Graphic Card Upgrade
...and all kinds of Computer support in Dubai
AFFORDABLE COMPUTER REPAIRS AND SERVICE
We service all laptop brands such as apple Macbook pro, Macbook Air, IMAC, dell, HP, Lenovo, ACER, Toshiba, ASUS, Sony Vaio, Samsung. .
Don't worry, whatever problem your laptop may have, we've probably seen it before and know how to fix it quickly!
We recommend a workshop repair as this keeps the Computer repairs cost to a minimum, as we can then multi task and you are quoted a fixed cost for your laptop repair and not an hourly rate for us to sit around waiting for things to finish.
Our notebook and laptop repair services include:-
Problems from your Laptop or notebook not powering on or not booting
Blue screen errors, no image on screen, lines or pixilation across the screen
Notebook and laptop screen repair or replacement
Laptop or notebook continually crashing
Reset or reinstall the Windows operating system
Laptop with virus, trojan, spyware, all malware removal and protection
Data recovery from your failed or damaged notebook or laptop
Liquid spills on notebook or laptop keyboards, requiring replacement
Replacement of faulty hardware, including motherboard or logicboard, hard drive, RAM, WLAN card and display panel (screen)
Software problems including failed or corrupt operating system and application updates, requiring reinstallation
Network or internet connection difficulties
Laptop upgrades including RAM (memory) and hard drive (storage)
Laptop hard drive and solid state drive (SSD) replacement
Insurance quotes, inspections, diagnostic service and reports for insurance companies
Laptop AC power jack and USB  port repairs
Laptop hinge repairs
and many more…
Start your journey with us now
How much does it cost, for Computer Repairs in Dubai?
Computer repairs costs are a difficult thing to put your finger on. Our  Computer Repairs prices start from AED 50.00  and can go right up to AED 1000 + . Computer repairs could include
The repairs cost are totally dependent on time taken to fix an issue plus the cost of parts if required. We advice all our customers to please get your computers to our shop, instead of asking for prices over the phone. An accurate estimate, could be provided if we can inspect the computer physically.We will provide you with a competitive price quote, plus a discount (if possible) if you have multiple issues with your computer.
Computer Repairs Shop near me?
.
As many customers search for 'computer repairs near me' the bulk of our business is obtained from people living locally nearby. However, due to our expertise we do, in fact, have quite a significant number of customers bringing their computers to us from all over Dubai .

You may be eligible for the free pickup and delivery service we offer.Please do feel free to contact us for friendly and professional Computer repairs Dubai.
Our computer repairs shop in Dubai, Jebel Ali Discovery Gardens can serve all your computer needs .We cover computer repairs, Apple repairs, Apple Mac repairs,in Dubai and within the areas of:


We understand your requirement and provide quality works.
 Address: Discovery Gardens, Building 9, Shop No. 11, Besides ASTER CLINIC – Dubai 
Contact Us: 050-8585798 | 050-4957860 
Shop: 04-4489104
Email Us: helpdesk@acts-uae.com