We are the oldest computer and laptop repair shop in Jebel Ali. At ACTS we have serviced the community of Jebel Ali and Dubai for over 12 years. Which is is why our customers trust us to do quality job at reasonable rates. Our prices range from Dhs 50 to Dhs 300. In addition, our computer maintenance is fast and your computer or laptop will be fixed quicky.
We are here to assist you with all your IT problems: Like computer maintenance, hardware and software upgrades and installations, new and used computer setups. We service and repair all computer models and brands including: Apple Macbook pro, Macbook Air, Macbook pro iMac, Dell, Hp, Lenovo, ACER, Toshiba, ASUS, Sony Vaio, Samsung.
Location:
The laptop repair store is located in Discovery Gardens, in Jebel ali. Parking is available infront of the shop. For quick and affordable repairs in the area of Jebel ali we prefer you deliver your computer to our shop.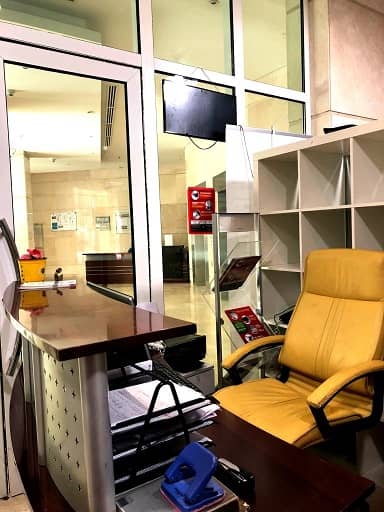 Our preferred locations within Jebel Ali are: Gardens, Discovery Gardens,  Al Furjan, The Palm, Jumeirah Island, Meadows, Lakes, Arabian Ranches, DIP, motor city, sports city,  Jumeriah village, Jumeriah village triangle (JVT), Jumeriah circle, Jumeriah lake towers (JLT), Dubai marina.
We understand how important your trust is when you give your computer or laptop to us. That is why our repair services extend beyond simply repairing your computer or laptop. We offer the following IT support:
Onsite computer or laptop repairs:
We come to your business or home to offer computer repair services for a minimal cost. ACTS specialises in repairing your laptops and computers for your homes and offices in Jebel ali.
Also our company support companies through the use of customer relationship management systems (CRM) and annual maintainance contracts.
Currently we provide IT support for many businesses in Discovery gardens, Jebel Ali. Furthermore we also provide computer support for offices in Ibn Battuta Gate building, Jebel Ali. The reason why we're so popular with the community is because of our trustworthy services and affordable computer care.
Computer parts hardware warranty:
Hardware offered is for parts repairs no warranty is available for software installation. Warranty terms and conditions on hardware based on manufacturers terms and conditions.
We use A-Grade parts for all our computer and laptops repaired: If you're dissatisfied with the service, please call us and we'll try our best to change the part.
Fix your computer or laptop the same day:
We strive to meet your computer and laptop repair needs and therefore will provide same day computer repair delivery on request. Or we'll try to fix your computer the very next day.

Free pick-up your computer for repairs:
Within certain areas of Jebel Ali, we will pick up your computer for repairs and drop it off at our computer repair store where are expert technicians will fix your computer. Call our laptop repair store to check if we can pick your computer for you, free of cost!
Laptop for rent:
Furthermore, we can arrange a spare laptop you can use, while we repair your computer. We can also provide a spare keyboard for rent if your laptop is being repaired So you don't have to live with the inconvenience of going without your laptop! Just ask us and we'll be happy to oblige.
Our computer repair process is as follows:
You're requested to bring in your laptop or computer for a check up.
2. We do a check up for your computer or laptop and give your a quote based on computer issues faced.
3. The computer repair quote is given within a couple of hours.
4. We provide your quote with the computer repair problem and the cost of fixing your computer,
5. Once you have approved of the quote we proceed to repair your computer.
6. After your computer is repaired we will notify you to come and collect your computer.
Social Responsibility
Since our computer and laptop repair store extends beyond IT support we also strive to make a social impact. As a result, we have completed projects in Jebel Ali such as:
Electronics waste collection
Cartridge collection
Moreover we're constantly thinking of new ways to uphold social responsibility for our community in Jebel Ali!
Contact Us:
Telephone: +971 504957860
Email: helpdesk@acts-uae.com
Opening Hours:
We are open all days of the week except for Friday.
Sunday: 10:00 am–8:00 pm
Monday: 10:00 am–8:00 pm
Tuesday: 10:00 am–8:00 pm
Wednesday: 10:00 am–8:00 pm
Thursday: 10:00 am–8:00 pm
Friday: Closed
Saturday: 10:00 am–8:00 pm
So contact us now to get your laptop or computer repaired today!
A laptop repair store located in Jebel Ali, Dubai. We service laptops, computers, macs.​
Al Furjan Gardens | Discovery Gardens| Springs | The Palm | Jumeirah Island | Meadows | Lakes | Arabian Ranches | DIP | Motor city | Sports city Jumeriah village | Jumeriah village triangle (JVT)| Jumeriah circle  Jumeriah lake towers (JLT) | Dubai marina
Apple | Macbook pro | Macbook Air | iMac | dell | hp | Lenovo | ACER | Toshiba | ASUS | Sony  VAIO | Samsung
Copyright 2019 © ACTS. All Rights Reserved.