ACTS iMac Repair offers Service & Repair on most Apple iMac Computers in Dubai. We offer many services including Screen Repair, Hard Drive Upgrade, Data Recovery & Backup, Memory (RAM) Upgrade, Power Supply Repair & much more…
Looking for a professional Apple technician? We're experts at repairing your Apple iMac.Visit us for a cheap, fast and reliable Apple product repair in Dubai. Bring your Apple iMac device to us for a quick diagnosis.
We repair all Apple products including MacBook Air, MacBook Pro, and iMac.In many cases we can repair your iMac and save you hundreds of Dirhams, depending on what type of problem you are having. Our Repair Shop is conveniently located in Jebel Ali, Dubai
Apple iMac Repair Centre In Dubai
Like all Apple devices, iMac all-in-ones are reliable, powerful, and beautifully designed. Devices give many years of uninterrupted service. However, they are not immune from breakdowns that require professional repair. Do you have an Apple computer that needs repair?
Is your Mac OS malfunctioning and you need mac support? At ACTS we can solve your Apple Mac problems within a very competetive price. ACTS expertise is in Apple hardware and software and has provided mac repair service and support for Apple computers since 2010
Whether graphic issues, water damage, trouble starting/booting, data loss or viruses, screen damage, loud fan noise or any other hardware / software failures: We will save your Mac!And of course, in addition to the repairs we also offer you upgrades and updates, to make sure your Mac stays at peak performance and is updated with the newest features.
iMac OS Install
iMac Fan Repair
iMac Boot Repair
iMac Power supply Repair
iMac Logic Board Repair
iMac screen replacement
iMac logic board replacement
iMac Hard Disk Repair
iMac Upgrade
Visit our branch
You can find our locations on this page. Come by or make an appointment.
Contact person
Our trained staff will be by your side from delivery of the device to completion of the repair.
Receive repaired device
A large number of the spare parts are available on site, so that the repair can be carried out promptly. Water damage & motherboard repairs take longer.
Our professional technicians with more than 6 years' experience are trained to repair any problem in your Apple product in no time.
Any broken screen on your iMAc, Mac Book Air or Mac Book pro we will Fix it at a competitive cost.
Any kind of spills on the keyboard, sticky tabs/keys, broken or lost keys, or any non-functional keyboards, no problem, we will fix/replace it for you.
Boot up issues, iMac start up frozen at the Logo, not to worry, we'll safely back up your data and fix your apple product.

SSD installation available

Increasing RAM

Cleaning and maintenance.
 These are the very common iMAC issues that we take care everyday basis
LCD screen replacement (MacBook, MacBook Pro, iMac)
System Freezes at Apple Logo
iMac with question mark
Liquid Spill on Motherboard
Overheating and shutting down
Data backup & recovery
.
Motherboard Repair
Hard drive replacement
No Power, iMac Dead 
Apple Mac very slow
Dim Screen
DVD Rom not Working
Start your journey with us now
How Much Does It Cost For Apple iMac Repairs In Dubai
The full cost of repairs depend on the type and level of damage. For instance, replacing the screen costs the most, than other types of repairs. Also newer the model, the cost of repairs would be much more higher. Lastly the cost of repairs also depends on the level of difficulty, the time it would take for the repairs and cost of the part.
We believe in a transparent repair process, and that starts with clear and upfront pricing. If you're not sure what's wrong with your device, we would be happy to diagnose it for free. Once we determine what is needed for your repair, we will contact you with an obligation free repair quote. You can elect to continue with a repair, or not, the choice is always yours.
Apple Mac screen repairs. AED 600. to AED 1500 *  Apple Mac Graphc Card repairs. AED 700 To AED  1100 *  Apple Mac Motherboard repairs. AED 400 To AED 1200 *  Apple Mac Hard disk repairs. AED 500 To AED 900 *  Apple iMac Operating System repairs. AED 200 To AED 400.
Call us for prices, as they might change, better still have your iMac diagonised Free of Charge at our Shop Call: 04 4489104  / 0504857860
Call us for prices, as they might change, better still have your iMac diagonised Free of Charge at our Shop Call: 04 4489104  / 0504857860
Apple IMac Repair Service center near me?
Our Mac repair shop is located in Dubai, Jebel Ali Discovery Gardens.
We cover apple imac repair, macbook pro repair and macbook air repair in Dubai within the area of: New Dubai, Jebel Ali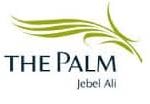 The Palm
Jumeirah Island
Meadows
Lakes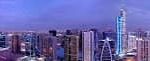 Arabian Ranches, 
Dubai Investment Park (DIP) 
Motor city
Sports city