Is your laptop battery not charging even when plugged in? Is there no power and is the charge slow? Is your laptop battery draining fast? Or you get a internal battery error? Then you may have to possibly replace your battery.
At ACTS our technicians will repair your laptop and replace your battery at low costs starting from Dhs 200. We replace and repair battery for: Apple Macbook pro, Macbook Air, IMAC, dell, hp, Lenovo, ACER, Toshiba, ASUS, sony vaio and Samsung.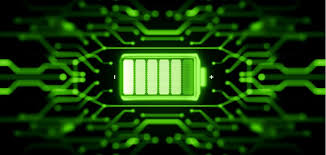 Other possible issues of battery not charging could be because of motherboard issues. So everytime you see the battery sign not charging, it doesn't always mean that there is a battery issue.
Regardless, since most new laptop models come with internal batteries, you need a technician to open it. Otherwise you risk damaging delicate cables or connectors. Sometimes you risk damaging a motherboard component.
Tips for long battery life:
Our replacement battery last for at least 3 years if these recommendations are followed:
After purchasing a new battery, the battery should be completely charged.
Once you buy a new battery completely discharge it: Use the battery power till the battery is dead.
Follow this for at least 3-4 times.
Never over charge the battery or keep the charger on overnight.
Once the battery is charged fully it is advisable to immediately unplug the laptop and work off the battery.
It is good practise to increase battery life, enable battery saver settings on your computer to do so.
A laptop repair store located in Jebel Ali, Dubai. We service laptops, computers, macs.​
Al Furjan Gardens | Discovery Gardens| Springs | The Palm | Jumeirah Island | Meadows | Lakes | Arabian Ranches | DIP | Motor city | Sports city Jumeriah village | Jumeriah village triangle (JVT)| Jumeriah circle  Jumeriah lake towers (JLT) | Dubai marina
Copyright 2019 © ACTS. All Rights Reserved.