We have a team of Macbook Pro Repair specialists, based out of Jebel Ali, Dubai,who have been repairing Apple products for years. Our specialty is Macbook pro repair, macbook air and iMac repair.
Is your Macbook Pro running SLOW? Did you accidentally crack your retina screen? Did your Macbook Pro stop turning on? Stop in anytime & our Mac repair center will solve those issues. We work on every model of the  Macbook Pro, Macbook Air, and iMacs.In many cases we can repair your Mac and save you hundreds of Dirhams, depending on what type of problem you are having. Our Repair Shop is conveniently located in Jebel Ali, Dubai
Apple Macbook Pro Repair Centre In Dubai
We repair Logic Board for any Macbook pro  with almost 90% success rate and we have been repairing Macbook's for several years.
We have extensive experience in repairing Liquid Damage Logic Board for Macbook Pro, Macbook Air with 85% success rate.Most of our clients are repeated customers and referrals.
Do you have a cracked screen, non-functional keys, or poor battery life? Well we can help! We are affordable and fast, and use only the highest quality parts to repair your device! Call us today!
■ MacBook liquid damage
■ MacBook with broken LCD
■ MacBook with no power
■ MacBook with no backlight
■ MacBook with broken keyboard
■ MacBook with bad Trackpad
■ MacBook with bad battery
■ MacBook with GPU problem
■ MacBook power repair
■ MacBook with flashing folder
■ MacBook with corrupted macOS
■MacBook screen replacement
■ MacBook Repair in Jebel Ali and throughout Dubai, we fix them all…
Our professional technicians with more than 6 years' experience are trained to repair any problem in your Apple MacBook product in no time.
Any broken screen on your Mac Book Air or Mac Book pro we will Fix it at a competitive cost.
Any kind of spills on the keyboard, sticky tabs/keys, broken or lost keys, or any non-functional keyboards, no problem, we will fix/replace it for you.
Boot up issues, Mac Book start up frozen at the Logo, not to worry, we'll safely back up your data and fix your apple product.
Batteries don't last long, don't remain charged long, replacement batteries, we can replace/fix it for you.
Need new Chargers, fix existing chargers, cable broken, or soldering technicians can fix it.
Apple  Macbook Pro Repair 13″ / 15″/ 17″  Models From 2010 to 2021
Mac Logic Board Repair(Dead,Liquid Damage,Malfunctioning)
Front Cracked  Glass Replacement
LCD  Screen (Cracked/ Faulty) Replacement
Keyboard / Track pad Repair Replacement
Hard Drive Upgrade and Replacement
Memory(RAM) Replacement and Upgrade
Graphic Chip Repair (No Video, Distorted Video)
Freezing issue, Panic Screen)
Firmware/ EFI Lock Password removal
DC Power Board Replacement
Mac Battery Replacement
Mac Sleeping / Wake up issues
Mac Running slow,sluggish, frequent spinning wheel repair
Mac Startup issues(safe mode only,spinning wheel, Folder Icon, white screen etc)
How Much Does It Cost For Apple Mac Repairs In Dubai
The full cost of repairs depend on the type and level of damage. For instance, replacing the screen costs the most, than other types of repairs. Also newer the model, the cost of repairs would be much more higher. Lastly the cost of repairs also depends on the level of difficulty, the time it would take for the repairs and cost of the part.
Apple MacBook screen repairs. AED 600. to AED 2600 *  Apple MacBook Touch pad repairs. AED 300 To AED  600 *  Apple MacBook keyboard repairs. AED 300 To AED 550 *  Apple MacBook Motherboard repairs. AED 300 To AED 1800 *  Apple MacBook Operating System repairs. AED 200 To AED 400
Apple Macbook Pro Repair center near me?
Our Macbook pro repair shop is located in Dubai, Jebel Ali Discovery Gardens.
We cover apple mac repair, iMac repair, macbook pro repair and macbook air repair in Dubai within the area of, New Dubai, Jebel Ali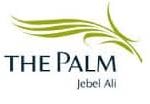 The Palm
Jumeirah Island
Meadows
Lakes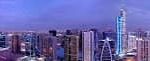 Arabian Ranches, 
Dubai Investment Park (DIP) 
Motor city
Sports city
Start your journey with us now