At ACTS our repairs services have been in play for 12 years and counting. Our customers trust us to deliver the best laptop and computer repair services at cheap prices. Our prices range from Dhs 50 to Dhs 300.
Some of the services we have are:
Data recovery
Keyboard Repairs
Battery replacements
Wifi Home set up
Install windows or mac OS
Fix your hard drive or
Switch to a SSD
Solve all your Mac laptop problems!
We service and repair all computer models and brands including: Apple Macbook pro, Macbook Air, Macbook pro iMac, Dell, Hp, Lenovo, ACER, Toshiba, ASUS, Sony Vaio, Samsung.
Location:
We are conveniently located 15 minutes by car at Discovery Gardens, Building 9, Shop No. 11, Besides ASTER CLINIC and Wow Pinoy.
You may contact us on 04-4489104 to reach our computer and laptop repair shop. Or dial 050-8585798 | 050-4957860 to reach us.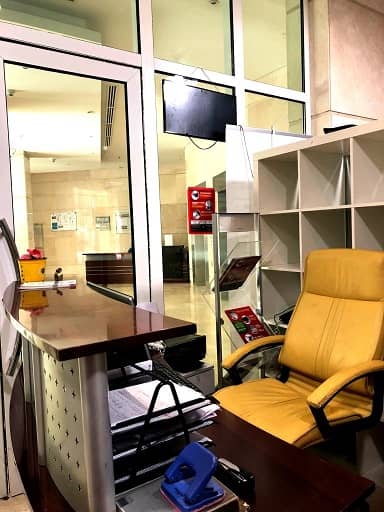 Our preferred locations within Jebel Ali are: Gardens, Discovery Gardens,  Al Furjan, The Palm, Jumeirah Island, Meadows, Lakes, Arabian Ranches, DIP, motor city, sports city,  Jumeriah village, Jumeriah village triangle (JVT), Jumeriah circle, Jumeriah lake towers (JLT), Dubai marina.
In case you do not want to make the trip to our store, we also offer onsite computer repairs-
Onsite computer or laptop repairs:
For our customers in Springs, we may offer onsite computer repairs, just call us and we'll inform you whether it is possible to do so.
Computer parts hardware warranty:
At ACTS we offer warranty depending on the device serviced. Warranty runs from 30 days to 1 year. If you want your parts replaced please contact us to avail this.
Fix your computer or laptop the same day:
If you are located in Springs and need your laptop repaired today, we will try our best to do so. Simply call us and request for a same day fix and we'll inform you whether it's possible.

Laptop for rent:
Getting your laptop or computer repaired can be inconvenient, we understand that. At ACTS we provide a laptop on request so you can continue your important work without interruption!
Our computer repair process is as follows:
You're requested to bring in your laptop or computer for a check up.
2. We do a check up for your computer or laptop and give your a quote based on computer issues faced.
3. The computer repair quote is given within a couple of hours.
4. We provide your quote with the computer repair problem and the cost of fixing your computer,
5. Once you have approved of the quote we proceed to repair your computer.
6. After your computer is repaired we will notify you to come and collect your computer.
Contact Us:
Telephone: +971 504957860
Email: helpdesk@acts-uae.com
Opening Hours:
We are open all days of the week except for Friday.
Sunday: 10:00 am–8:00 pm
Monday: 10:00 am–8:00 pm
Tuesday: 10:00 am–8:00 pm
Wednesday: 10:00 am–8:00 pm
Thursday: 10:00 am–8:00 pm
Friday: Closed
Saturday: 10:00 am–8:00 pm
So contact us now to get your laptop or computer repaired today!
A laptop repair store located in Jebel Ali, Dubai. We service laptops, computers, macs.​
Al Furjan Gardens | Discovery Gardens| Springs | The Palm | Jumeirah Island | Meadows | Lakes | Arabian Ranches | DIP | Motor city | Sports city Jumeriah village | Jumeriah village triangle (JVT)| Jumeriah circle  Jumeriah lake towers (JLT) | Dubai marina
Apple | Macbook pro | Macbook Air | iMac | dell | hp | Lenovo | ACER | Toshiba | ASUS | Sony  VAIO | Samsung
Copyright 2019 © ACTS. All Rights Reserved.