Your Specialist in Dubai for MAC Repair. We repair upgrades and customize MAC devices at our service center in Dubai. ACTS offers reliable Mac repair and upgrade services for home users and businesses throughout all neighborhoods of Jebel Ali, Dubai. Whether you simply need a memory upgrade, hard drive upgrade or a Mac OS X upgrade or more advanced support services such as hard drive data recovery, logic board repair, liquid spill damage repair or network support for Apple Mac computers such as iMac, Mac mini, Mac Pro, MacBook, MacBook Pro and MacBook Air models, we have everything to meet your specific requirements.
We are affordable MAC Repair, with no hidden cost or flat rate, with the cost of service entirely depending upon the type of problem. With the shortest possible response time, we ensure that you do not have to stay away from your MAC for long! 
Quick Turnaround Dubai Apple Mac Repair and Upgrade Services
If you are experiencing any kind of Mac desktop or notebook computer issues such as Mac won't turn on, repeated kernel panics, defective ports, defective memory modules, Mac shutting down unexpectedly, startup chime but no video, Mac notebook overheating and fan issues, broken or cracked screen / glass or any other component level issues, just bring your Apple Mac to our repair store and we will fix it within a quick turnaround time.
  We offer a complete range of Dubai Mac repair services that include:
Mac logic board repair and replacement
Mac screen repair and replacement
Mac hard drive data recovery
Mac hard drive upgrade and replacement
Mac liquid spill damage repair and cleanup
Mac keyboard repair and replacement
Mac memory upgrade and replacement
Our MAC Repair Services in Dubai Covers
Expert diagnostics for software and hardware problems
Casing replacement
Keyboard replacement
DC in-board replacement
Faulty hardware components replacement
Broken audio input/output
Liquid spills
Failure to sync
Frozen Mac
Kernel panic
Mac won't turn on or shutdown
Persistent Beachball
Sad Mac
Slow Safari
Mac memory module upgrades
Mac hard drive storage upgrades
Operating system update (OS X or macOS)
Logic board repair
Start your journey with us now
MAC  add on repair / upgrade services -Dubai
Hardware installation
Hardware upgrades – RAM, Hard Drives, etc.
Boot Camp / Parallels / VMware Fusion Setup on Intel Macs
Data recovery services (depending on severity)
On-site delivery and setup
We require no reservations or appointments, have FREE parking close to our service location
Dubai MAC Repair Service center near me?
Our Dubai MAC Service Center is located in, Jebel Ali, Discovery Gardens.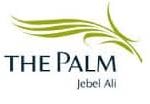 The Palm
Jumeirah Island
Meadows
Lakes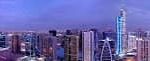 Arabian Ranches, 
Dubai Investment Park (DIP) 
Motor city
Sports city